Welcome to Annetta South!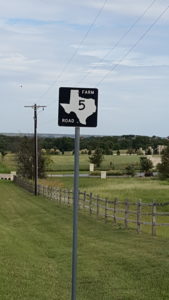 Annetta South is a small community in east Parker County, Texas. The Annetta communities are located west of Fort Worth and east of Weatherford, off of I20. Whether you're a resident, a developer, or someone interested in moving to Annetta South, this website is for you.
Annetta South is a vibrant, growing community with a rich history. Steeped in the natural beauty of gently rolling plains, residents and visitors alike appreciate the gorgeous sunsets and peaceful quiet.
Our goal is to provide an online source of city information for Annetta South that is both comprehensive and easy to use and access. Do you have any comments or suggestions? Please let us know!
The latest draft of our Comprehensive Plan is now available! 
"Residents of Annetta south embrace the essence of Texas open prairie landscape and strive to preserve the natural countryside just outside of a region of unprecedented growth. Annetta South chooses to be a community where families can thrive in concert with nature around them, where native plants and animals are seen and appreciated. Much of the community consists of low density population with more room to roam and the ability to maintain a lifestyle where agriculture and farm animals are welcomed. This was the draw that pulled my family to the area 18 years ago: large tract of land to have horses and grow a garden, peaceful country atmosphere, great school district (Aledo ISD), and shopping and market places within a short drive. We in Annetta South want to encourage harmonious new development that is in keeping with the Annetta South values and are designing the future development to appreciate the existing open Texas prairie landscape."  -Annetta South Mayor Charles Marsh